[ad_1]

One of the country's largest venture capital funds has issued a bracing assessment of the industry, predicting more start-ups will fail, valuations will be lower, and some investors will leave the market as the manic final years of a decade-long bull market end.
In an investor letter sent this week, Square Peg Capital describes the downturn as an opportunity as well as a risk, saying deals struck in coming years will yield strong results, the trends underlying the growth of start-ups will continue, and the best companies will attract more talented staff and customers.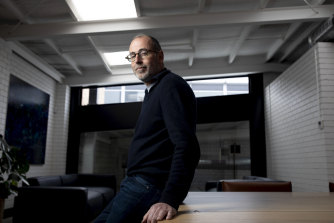 The missive, obtained by The Sydney Morning Herald and The Age, is the most forthright assessment of the state of the Australian start-up sector to surface in the recent downturn and a rare one in an industry that can be optimistic to a fault.
Rising inflation, higher interest rates and dour sentiment triggered by major falls in publicly-listed technology stocks have hit the Australian technology sector, leading to a wave of layoffs.
Square Peg, which was co-founded by Paul Bassat, a founder of jobs site SEEK and an AFL commissioner, has returned more than $800 million to investors and backed companies including graphic design platform Canva, rostering tool Deputy and payments company Airwallex.
Square Peg's letter describes the fund itself as well-placed to navigate the tumult, but it also contains a hard look at how the industry operated in the frothy conditions of the last year, as the annual amount of money invested in Australian start-ups tripled to more than $10 billion in 2021.
"In hindsight, our pace of investing should have been slower than it was," Square Peg's letter reads. "We had sufficient visibility to exit a number of positions and return substantial capital to you, however it was cognitive dissonance that prevented us from slowing down our cadence of new and follow-on investing. The argument that we were much less aggressive than most of our peers is not an argument that has much relevance."
Square Peg, which declined to comment on the letter, predicts more start-ups will fail in the next two years after a period in which raising money was comparatively easy even for subpar companies, forcing investors to choose which start-ups to keep supporting.
[ad_2]

Source link